Newark Airport Facts That You Didn't Know!
ABC Taxi & Limo love to pick you up from the Newark Airport in our safe and affordable fleets! This busy airport is bursting with history, so while you wait to board your plane you can take a look at these Newark fun facts that you probably didn't know already!
12 facts about Newark that will surprise you!
Newark Airport was the busiest airport and the only airport that served the New York metro area in the world but in 1939 La Guardia Airport opened in Queens, New York and took the title.
2. In 1935, Amelia Earhart unveiled Newark Airport's first terminal, the Art Deco Administration Building.
3. Newark Airport opened on October 1st, 1928
4. In 2002 the word "Liberty" was added to the Newark airport's name to honor the United Airlines Flight 93. Flight 93 was one of the planes during the terrible terrorist attack on the United States of America on September 11th, 2001. Flight 93 left Newark and crashed in Shanksville, Pennsylvania.
5. During World War II, many factories and large business building such as the Newark airport were shut down to be used solely for military operations.
6. Chicago O'Hare, Houston- Intercontinental, and Newark Airport are the largest airport hubs for United Airlines. Newark is the third largest in the list of airports. United Airlines, however, is the airport's largest tenant. In July 2014, 68% of their airport's passengers flew on United Airlines.
Fed-Ex Express is their second largest tenant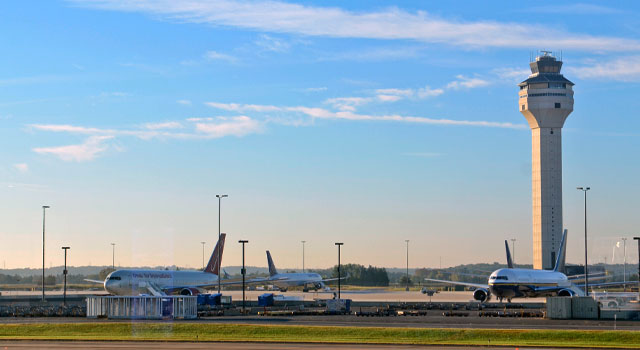 7. There are 30 different airlines that come through Newark Airport's three terminals.
8. Newark Airport, La Guardia Airport, and John F. Kennedy Airports combine to create the largest airport system in the U.S.
9. Singapore Airlines is home to what used to be the world's longest non-stop airline route going from Singapore to Newark. But now they no longer go to Newark and changed their end route to Dallas Fort Worth International Airport.
10. If you have a delayed plane or you are early to the terminal you can browse at the airports 65 stores which include restaurants, shops, and kiosks!
11. It takes 3-4 minutes to get to terminal A, 2-4 to terminal B, and for terminal C, depending what gate you have it walking time can go from 1-10 minutes! (Gates 70-741-3 mins Gates 75-1234-7 mins Gates 125-1397-10 mins)
12. In 2016, Port Authority announced to plan to build a completely new Terminal A. The original terminal was opened in 1973. This redevelopment plan is said to cost close to $2.3 billion. Included in the plan is a new parking garage, 33 gates, a walkway to the Airtrain station. It is projected to be completed by 2022!
That's it! Some fun history of Newark airport that you may have not known previously!