Taxi and Limo Services in South Brunswick Township, NJ
ABC Taxi Limo NJ has a hub office in Dayton. NJ which is a part of South Brunswick Township.
We provide taxi, black car service, and limo service locally and to major airports such as Trenton Airport, Philadelphia airport, Newark Airport, JFK airport, and La Guardia Airport.
Call us for flat rate all inclusive pricing!    732-274-1300
ABC Taxi Limo proudly offers South Brunswick NJ residents taxi and limo services known for reliability and outstanding customer service. We have a hub office in Dayton NJ, which is a part of South Brunswick Township. We are proud to serve this growing area with responsive transportation services. CNNMoney.com ranked on its 2011 list of the "Best Places to Live," featuring its picks of the best small towns in the United States.
Have you checked out some of the great things to do in our area? Hint: Let ABC Taxi Limo take you there!
Rutgers Gardens
A little off the path, but a hidden delight.
Do you enjoy fresh food? (who does not). The mission of the Rutgers Gardens Farmers Market is to offer the local community, including residents, students, university faculty and staff, university dining. The restaurants present the opportunity to experience and purchase fresh, locally grown and prepared food products. Book local taxi service with ABC Taxi & Limo to make your day even more enjoyable.
Check it out. There is always something going on.
If you are looking for an escape in the South Brunswick region, we have just the place for you.
Maybe you are wondering what it is like to be trapped in a maze. Let's not be squeamish. Has your employer been looking for a place where team building takes place? Enter Amazing Escape Room.
Tick Tock
If you want some suspense, there is always the escape timed challenge. The team has 1 hour to escape from the room. Time is of the essence. There is a counter in every room, which shows how much time you have left to escape.
Field of Terror
Ready for some fright? Then Field of Terror is definitely for you!
Zombies await you. There's the Killer Kornfield, Haunted Hayride (Zombie Attack), The Unknown Barn and Dementia 3D Haunted House. If you want something here that is more family friendly, check out the Sunshine Acres, for family friendly fun.
If you think you know the area very well, you will be surprised at what you do not know.  That is where Princeton Tour Company comes in.
This fascinating service offers walking tours, shuttle tours, ghost tours, team building events, scavenger hunts, holiday trolley tours, and customized private events.
Their guided tours include sites on Princeton University campus, the neighborhoods of Albert Einstein,  TS Eliot, F Scott Fitzgerald, Robert Oppenheimer, James Madison,  Woodrow Wilson, Grover Cleveland, JFK, countless tycoons, Hollywood celebrities, Signers of the Declaration of Independence and much more.
Giamarese Farm & Orchards
Here is a perfect place to pick your Christmas tree. You can also pick your own collard greens. They have everything from asparagus to zucchini.
They are closed on Mondays, so plan your visit accordingly when booking your taxi service.
Air Trampoline Sports
This is an amazing place for a party, especially a birthday party.
They recommend you arrive early to lock in your jump time. Then, the fun begins.
Pricing is based on the number of minutes you expect to be jumping. Be warned: this is contagious. Once you start, you will not want to stop!
South Brunswick Township Hub Office
ABC Taxi Limo of Dayton
30 Woodland Way
Dayton
,
New Jersey
08810
Phone:
(888) 222-5459
Summary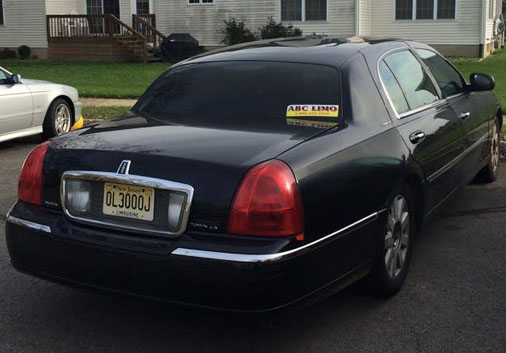 Service Type
Taxi and Limousine Service
Provider Name
Area
Description
ABC Taxi & Limo service was established over 15 years ago with a dream to become the best transportation option state-wide. We service Central NJ for local taxi and airport services.